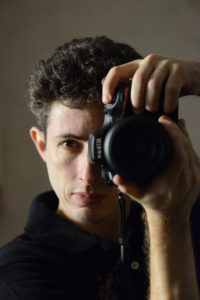 Bio
When I was a child my mother (as all the mother) was always on the run to shoot me some photos. Growing up I grew bored to be on the wrong side of the camera, took the camera and start shooting and so the passion started!
My first camera was the one that I borrow from my father, a Yashica electro 35. Changed various cameras during the years till the nikon D800 that I have at the moment. I prefer prime lenses because I think that they continuously helps you to improve, you have to think before shooting and you have to understand the lens you are using to get the best out of it.
My first love, speaking of photography, is travel photography but in the years I tried also other photographic genres like nature, macro, architecture, street and last but not least portrait. In the last period I started to love more and more portrait photography.
I prefer classical portrait from headshot to environmental portrait, but I also like fashion, glamour and artistic nude.